As much as I love the big city and all it has to offer…. deep down inside I'm a country girl.
I love the mountains, the quite and the lack of other drivers on the road. (Pittsburgh traffic – grrr!)
So any excuse to go back home to Central PA I will take it! Especially when it means I get to visit with friends and family which this particular trip allowed me to do both.
I had the privilege of working my friend April's family at Prince Gallitzin State Park early Saturday morning.
And while it was somewhat foggy we had beautiful crisp fall morning shoot full of laughter and fun. I cannot wait to visit with April again and to work sometime in the future with her wonderful family.
Enjoy the previews below.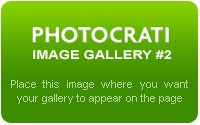 Coming up next: Crytzer Maternity Pictures at Frick Park